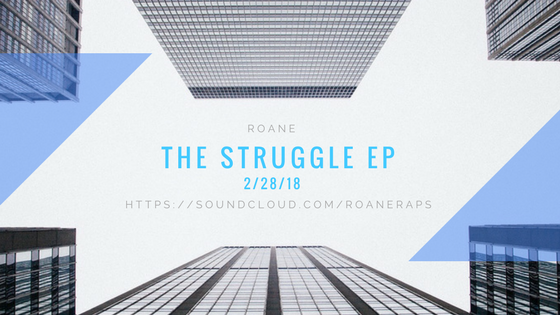 Roane's Notes
How would somebody sound if they were to pretend GTA was a real experience and rap about it? FIND OUT NOW! Don't forget to LIKE.
S/O to the Superhero who makes A's by day and Bangers by night: @Bolermani
S/O to the severely slept on King of the baritone: @Hrtbrk
S/O to the World's dopest cover artist: @Cavenaugh
S/O to Mr. Do-Or-Die-Or-Do-Both-Because-I-Do-EVERYTHING @JayAre for the M&M.
Lyrics:
Verse 1:
Red light, green light, yellow light, purple light
Blue light, grey light, it don't even matter right?
I be in the Benz, going 55 in 10s, hit that schoolzone, fitna put my tires on a kid
Ion even care bout the stars on my HUB, i got a choppa on my cell imma dial it up
I know these niggas ain't gon challenge me when Im above
Parachute into a pool full of money i love
Know I gotta full squad that'll represent, fam
Lightin up the cops, call me edison, damn
Bust into a bank, with a literal bus
I'll hit the strip club begging for a literal bust
I'll kidnap the stripper fast with a physical shove
At the crib know im fitna bust a literal nut
Tie her up in a chair know im fitna go nuts
She be trying to escape, using all of her lungs she like AHHH
Hook:
Where do you think you are going?
You better gimme a cut
Where do you think you are going?
Keep pushing, keep pushing your luck
You should quit talkin to me
You should quit talkin to me
You should quit talkin to me
If you really wanna go, then you should give profit to me
Verse:
Running through the game like I was from Jamaica
If you tryna roll, call on Roane to save ya
Pedal to the metal, I got medals in my peddlin you better lose the metal if you trying to escape the
5-0 livin in our six though
Quick with the shift, Imma legend with a stick tho
Really get the feeling that I'm fresh like a Mento
Given everything you know Im reppin on my clique bro
Now my clique is whoever paying me
Together we weather through all, apparently you called an audible and it was very mean
I swear you hypocritical like pharisees
I will never know the work that you like
All i care about is what case is mine
Know that money talkin louder than I
Imma sit up front and shut up and drive
Hold up
I think back into the past when I get
A big request to come and aid in takin passengers in
I realized im not a villain cuz Im gassing them quick
And packed em up into a cab when I could stab em and dip
My influence reaching higher than the mountaintops
Chopper in the sky, best way you can evade the cops
I be feeling fly, 20 jets inside the parking lot
Feeling so alive, Sia called me tryna buy me off
Driving through the night, Trevor raging off the handlebars
From the brand new bike, that I copped him from the dollar mart
Flash over to the black man that was livin the dream
You know that he the main dude you use outta the 3
I need money from the bank, put the glock on the seat
I pull the shot, they yellin "oh deer" like it's Bambi, damn
Feedback & Comments
ABOUT THE ARTIST
Roane
Member since October 4 2016